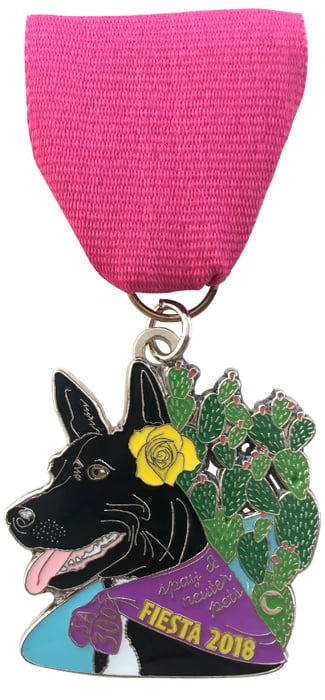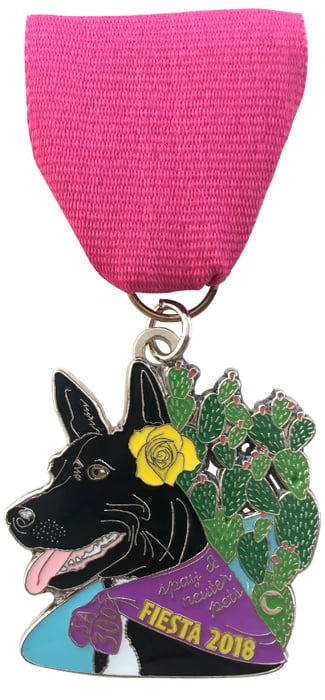 2018 Dog Fiesta Medal
$5.00 / On Sale
Stella, an energetic young black and white mixed breed, is our 2018 Fiesta dog medal model. A native San Antonian and former street dog, Stella wears a yellow rose (of Texas) behind one ear. The San Antonio River, where she was found, flows behind her. Her bandana reads "SA 300" for San Antonio's 2018 Tricentennial Celebration, "Fiesta 2018," and "Spay and Neuter Pets." Our silver "Big C" logo sits at the base of the cacti.
Medals are 1-3/4" tall and 1-3/4" wide. They're made of heavyweight silver metal and enamel, hang from a fuchsia grosgrain ribbon, and have a safety catch pin back. The reverse of each medal features The Cannoli Fund's "Big C" logo and our web address, thecannolifund.org.
All proceeds from our Fiesta medal sales benefit The Cannoli Fund's free programs for cats and dogs living in the King William and Lavaca neighborhoods. The Cannoli Fund is an all-volunteer 501(c)(3) nonprofit organization.